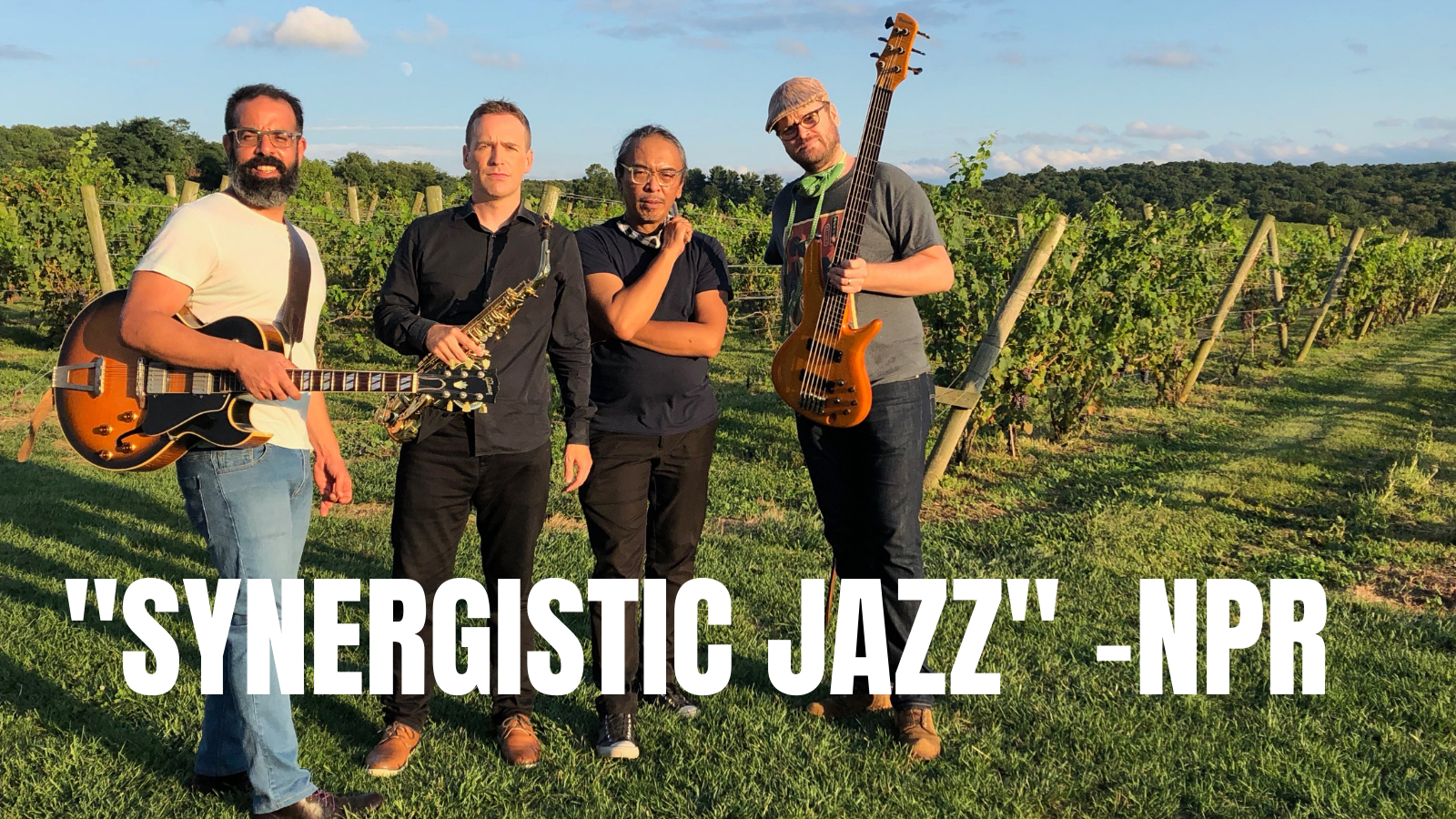 New York saxophonist Daniel Bennett has been hailed as one of the most original and unpredictable musical voices of his generation. Timeout New York chronicled Daniel Bennett's pioneering spirit during COVID-19, highlighting Bennett's leadership during the global pandemic. Sammy Stein, international editor for the Jazz Journalists Association, calls Bennett, "an outspoken voice of hope." Daniel Bennett performed over 100 outdoor concerts during the pandemic, playing regularly at the Canary Club, Gertrude NYC, and Tomi Jazz. Daniel Bennett released his 9th studio album, "New York Nerve," in the spring of 2021. The album was conceived outside under snow-covered heat lamps at New York City jazz clubs. "Outdoor music was our thing this year. The earth was our stage," says Daniel Bennett. The album features Bennett on saxophone, flute and clarinet. The bandleader is joined by bassist Kevin Hailey, guitarist Assaf Kehati, and Koko Bermejo on drums. The quartet was the first jazz group to record in Manhattan after the studios re-opened in 2020. The Boston Globe describes Bennett's music as "a mix of jazz, folk, and minimalism." 

The Daniel Bennett Group has toured the world, performing regularly at the Blue Note (NYC), Ronnie Scott's Jazz Club (London) and Herb Alpert's Vibrato Club in Los Angeles. The Daniel Bennett Group was recently voted "Best New Jazz Group" in New York City Hot House Magazine. The Daniel Bennett Group has been featured in the Washington Post, Boston Globe, NPR, Indianapolis Public Radio, San Francisco Examiner, St. Louis Public Radio and the Village Voice. Daniel Bennett is a touring clinician and associate director of the New York Jazz Academy in Times Square. 

Daniel Bennett also performs in major theater productions in New York City. Daniel Bennett arranged the musical score for 'Whitman at the Whitney,' a multimedia theater production at the Whitney Museum in New York City. Daniel Bennett recently played woodwinds in 'Blank! The Musical,' the first fully improvised Off-Broadway musical to launch on a national stage. The New York Times called the show, "Witty, Likable and Ludicrous!" Daniel Bennett's theatrical works have strongly influenced his eclectic sound and musical storytelling abilities as a bandleader.